I Am Not A Mute Spectator
Today is the second martyrdom day of India's oldest political prisoner killed in custody, Fr. Stan Swamy. 84-year-old Fr. Stan was arrested under UA(P)A in the Bhima Koregaon case on October 8, 2020. His computer was hacked in 2014 through malware used by governments to plant fabricated documents.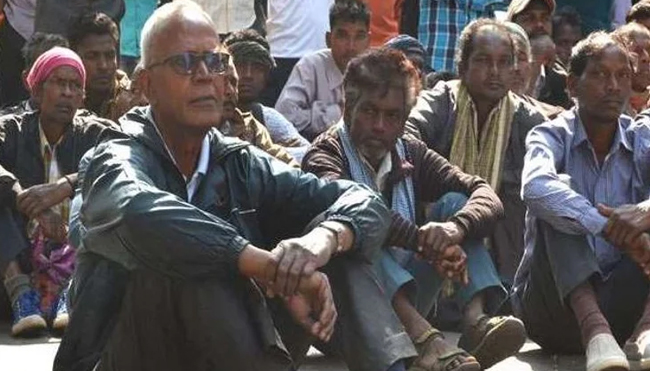 He was targeted by the state for his relentless activism for the Adivasis who were exploited by the state and corporates. For his dissent against the ruling powers of India, Stan was accused as a member of CPI(Maoist) and jailed among 16 activists who all were later known as BK16. On July 5, 2021, Stan who also suffered from parkinson was murdered in custody due to ailments.

Rejaz M Sheeba Sydeek had a conversation with four Jesuit priests, Fr. Cedric Prakash, Fr. Joseph Xavier, Fr. Frazer Mascarenhas, and Fr. Martin Puthussery, who were known to Stan and were outspoken against his extra judicial murder.
Fr. Cedric Prakash SJ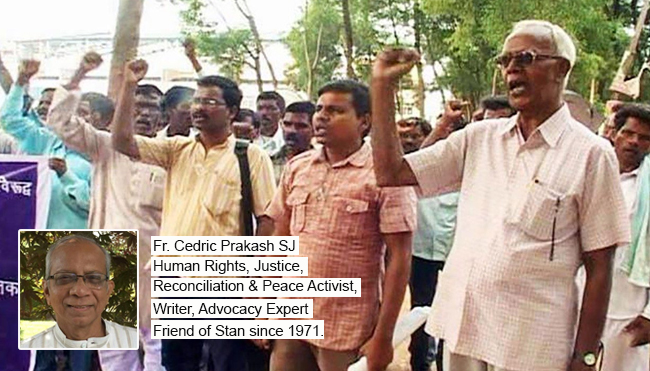 Rejaz: Several Christian clergymen were executed for opposing fascism during Hitler's regime in Nazi Germany. Can we equate those institutional murders with Fr. Stan Swamy's who was killed in India during Narendra Modi's RSS led Brahmanic hindutva fascist regime because he was working for the liberation of the oppressed?
Fr. Cedric Prakash: Yes, we certainly regard the death of Fr. Stan Swamy as an institutional murder. Fr. Stan we all know accompanied the poorest of the poor, the excluded, and the exploited, the Adivasis and the Dalits in their struggle for a more humane, just, dignified, and equitable life. In doing so he had to take on the most powerful of the land like the politicians, the crony capitalists, the mining mafia, and other vested interests. Because of their illegal unconstitutional and nefarious deeds, Fr Stan was a thorn in their side. He was arrested on absolutely fabricated charges. The NIA and Modi's government are responsible for his death. Though there is not a shred of evidence against him and the NIA has not been able to prove in any way the unbelievable charges against him, the Courts have still not declared him innocent. We are certainly living in times worse than that of Hitler and his Nazi regime.
Dr. Martin Puthussery, SJ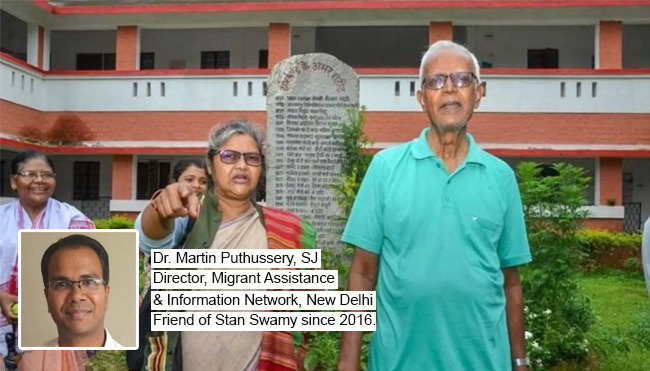 Rejaz: Christians are considered internal enemies of India apart from Muslims and Communists by RSS. Human rights activists belonging to the Christian community are abused as rice bag converts and Fr Stan Swamy who is a Jesuit priest was labeled as Maoist. Do you think that these labels especially the tag of Maoist are used by the Indian state to bring out a fictional enemy of India using the narrative of "threat to cultural nationalism" for concealing the exploitation faced by the oppressed?
Fr. Martin Puthussery: Fr. Stan's study and legal course for the release of falsely accused hundreds of tribal youths in different jails, and his joining hands with other civil society organizations in opposing the exploitation of natural resources by corporates in tribal areas created enemies against him among those in power. They labeled Fr. Stan as a Maoist to get rid of him so that they could accelerate the exploitation freely without much resistance from the people. Thus, in my opinion, labeling Fr. Stan Swamy as a Maoist, charging him under sedition laws, and imprisoning him without trial during the Covid-19 time were a well-planned strategy by people in power to silence a prophet of our time as well as all the civil society activists fighting for the constitutional rights of the marginalized groups in India.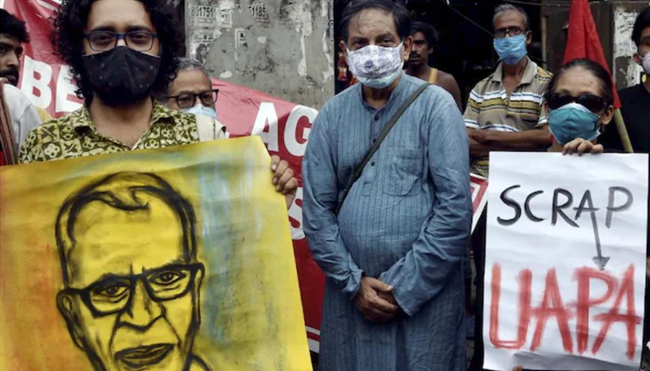 Dr. Frazer Mascarenhas SJ
Dr. Frazer Mascarenhas SJ was appointed by Bombay High Court as custodian of Fr. Stan while he was in Holy Family Hospital and represent the Jesuit family in the on-going Court case.
Rejaz: Many say that UA(P)A should not be misused. Don't you think that using UA(P)A itself is misusing and it is a sugar-coated capital punishment legitimized by the judiciary to execute under-trials without getting them convicted? Do you expect the Indian state to prosecute itself for fabricating evidence through spyware on Fr. Stan Swamy's device?
Fr. Frazer: The UA(P)A law is considered by some to be justifiable for the limited situation of rampant violence in a particular area – which could be referred to as "terrorism". In such a situation, some would say it is justified. However, I feel that there are sufficient laws under the IPC.
The UA(P)A is a law that goes against all jurisprudence, because it makes the accused the one who has to prove innocence, that too, after years of incarceration, when the trial finally comes up. It is seen that in a vast majority of such cases, the accused are exonerated and set free. In other words, it is the accusation itself that leads to immediate punishment. Nowhere in the world is there such a law that keeps you in jail for many years without trial, at the behest of the Government in power. It is a massive misuse and disruption of democracy. It makes us wonder: is there democracy in India?
The Indian judiciary, by and large, seems paralyzed by such laws as the UAPA. A few judges have found it possible to grant bail, which means that legally it is possible under the law. However, most find themselves unable to apply the Constitution in its right spirit. In fact, in the case of Fr. Stan Swamy, where the Jesuit family of Fr. Stan has filed asking for his name to be cleared and for the jail conditions which led to his death to be investigated, many judges are recusing themselves or are indicating they are not available to hear the case. The case therefore has not been heard for almost 2 years.
Fr. Joseph Xavier SJ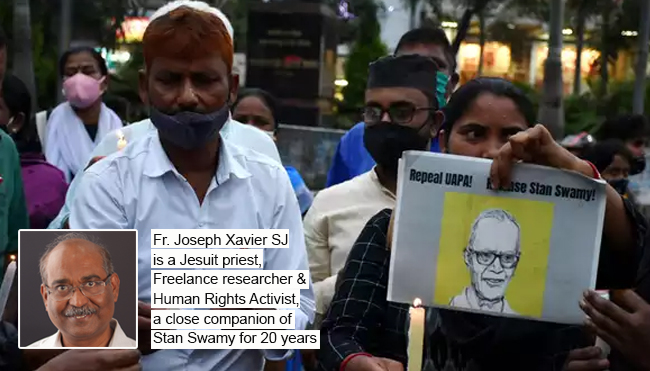 Rejaz: Have the institutional murder of Fr. Stan Swamy by Indian state sealed lips of a section of Christian clergy and made them mute spectators and footsoldiers of RSS in spite of haunting memories of Kandhamal, and continuing attacks against Christian community especially the Dalit and Adivasi converts?
Fr. Joseph Xavier: In the last few years, many individuals and organisations have become soft and tight-lipped. I agree that a section of clergy, more so a large section of the Society is living in fear. Many prefer to be mute spectators. Some are adopting appeasement measures not just to keep quiet but to sing praises of the junta. A section of the clergy is, unfortunately, no exception. This is a counter-witness to the faith and the Gospel.
The primary reason is the sense of fear that the fundamentalist forces managed to implant in many people in the country or fear of being targeted. Filing criminal complaints against a person as a revenge measure or politics of vendetta is a known strategy. At the same time, I will assert that Stan's murder was a targeted attack as he exposed the nexus between the State, and crony capitalism in the form of corporate lobby and fundamentalist forces. Stan's death united many individuals, organisations, academicians, activists and human rights defenders, on the same page nationally and globally.