Rupesh is an obstacle to State and Corporates: Ipsa Shatakshi
Today, Jharkhand-based independent journalist, 38-year-old Rupesh Kumar Singh completes one year in jail under UA(P)A. Rupesh was contacted for an interview three days before his arrest by the interviewer. Rupesh, who is one among the six journalists jailed currently by the Indian government; worked extensively from ground zero for Adivasis of Jharkhand. His news reports which exposed the sufferings of Adivasis and state violence on Adivasis for corporates got published in regional and national media. Rupesh who is accused as a member of CPI (Maoist) was also earlier targeted by jailing him for six months in 2019 through planting explosives in his car to implicate him in a fabricated case. In 2021, reports came that he was targeted by Israeli spyware bought by government, Pegasus. On July 17, 2023, he was arrested by the state police and four cases were slapped against him. On May 2, 2023, his house was raided by the NIA. In the context of completion of one year, 38-year-old Ipsa Shatakshi, activist and Rupesh's wife was interviewed by Rejaz M Sheeba Sydeek. In addition to acknowledging Ipsa as the spouse of a journalist and political prisoner, the interviewer directed the questions on the basis of her voice against state violence. Ipsa previously worked as an accountancy lecturer at a private college and is currently pursuing journalism at IGNOU, as well as law from a private college.


Rejaz M Sheeba Sydeek
Responses of Ipsa were translated and transcribed from Hindi to English by a journalist who doesn't wish to be named. The interviewer has edited the responses to be more clear and understandable.
Rejaz: Do you think the arrest of Rupesh is also to arrest the protests of Adivasis and not to let the world know about their displacement by state, fake encounters by forces and corporate loot of their water, forest and land?
Ipsa: Yes. The primary reason behind Rupesh's arrest is his advocacy for the rights of the local Adivasi population through journalism, particularly in the context of land issues in Jharkhand. The region is rich in mineral resources, which are in demand by the industrial sector. However, the rights to these forests and lands belong to the indigenous inhabitants, protected by laws such as the Scheduled Tribes and Other Traditional Forest Dwellers (Recognition of Forest Rights) Act. The Adivasi community does not want to give up their land, but governments often work in favor of corporate interests. Consequently, attempts are made by the police to forcefully evict the Adivasi community, which is criticized from all sides. Rupesh's arrest not only hinders his reporting but also instil fear in other journalists who aspire to engage in such reporting. They are being intimidated to not undertake such reporting, otherwise, they will face similar consequences. Particularly in Jharkhand, where there is a significant suppression of the Adivasi community, individuals like Rupesh will undoubtedly become obstacles in the path of corporates and state.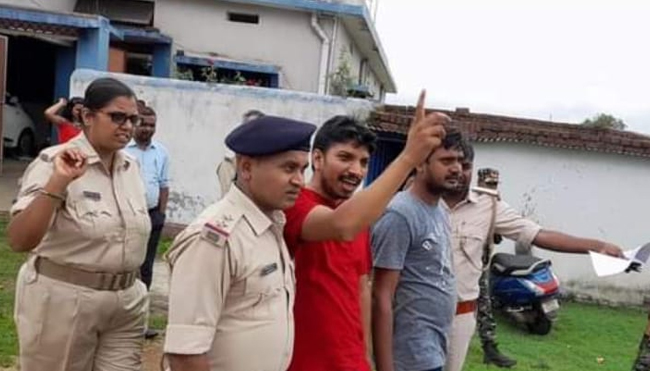 Rejaz: Do you feel that independent journalists and journalists working in remote areas are less supported?
Ipsa: Indeed, journalists working in remote areas and independent journalists often face a lack of resources and support, especially when they find themselves in difficult situations. One reason for this is the limited means they have to reach out to people and convey their message. They endure various hardships to conduct ground reporting, but their reporting may not reach a broader audience or individuals who can provide assistance. When their message fails to reach the people, it becomes challenging for them to understand the issues and for support to reach those in need. Another aspect is their limited affiliation with prominent institutions or organisations, which hinders their inclusion in influential groups or associations. As a result, they may struggle to garner support from such groups or organisations.
Rejaz: Strangely Pegasus was also found on your phone and of your 32-year-old sister, Ilika Priy. Does this mean that family and relatives of a political person with dissent to the state are also under state surveillance?
Ipsa: Truth remains suppressed unless someone brings it to light. Rupesh writes his reports on the ground realities to national-level newspapers and magazines, where people become aware of this truth. Individuals who engage in such journalism receive support not only from their families but also from those who want to know the truth. Unfortunately, due to this support, their families also become targets. During the days of my pregnancy, Ilika stayed with us as I was advised not to stay alone during the pregnancy period till sometime my son was born. Perhaps this could be the time when phone tapping of my sister started and her phone got infected with Pegasus.
Rejaz: The Covid virus led to physical distance between people. Did the state virus lead to the distancing of people from your family after the news on Pegasus broke out?
Ipsa: After people got to know about the news of Pegasus, a lot of them terminated the communication with us. If they did, they would only call on WhatsApp. However there were only a few people.
Rejaz: Surveillance on Rupesh, yours and Ilika's phones were suspected shortly after Rupesh published a news report on June 15, 2017, regarding a fake encounter by CRPF of an innocent Adivasi labourer named Motilal Baske on June 9, 2017. Additionally, Rupesh faced arrest in 2019 on accusations of being a member of CPI (Maoist). Did you expect that press freedom would worsen in the future in wake of his reports?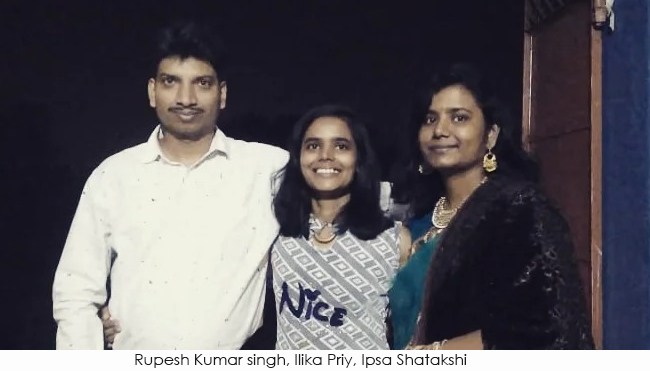 Ipsa: I came to know about this news of changes in our phones in July 2021. It was during that time that I found out that these alterations had been installed since 2017 when Rupesh wrote an article about the celebration of administrative achievement following the murder of Motilal Baske.
The impact of the news reported by Rupesh was significant in Jharkhand, where even our current Chief Minister Hemant Soren, who was then in the opposition along with Shibu Soren and Babulal Marandi, demanded justice while condemning the murder. They conducted protests, including a sit-in protest by the "Mazdoor Sangathan Samiti" (MSS) in front of the Raj Bhavan. A massive protest meeting was held against the murder, during which the "Daman Virodhi Morcha" (Anti-Atrocity Front) was formed. But a few months later, MSS was branded as a maoist- affiliated organisation and banned (the ban was later lifted by the High Court in February 2022). It felt a bit strange that there was hardly any concern shown for the people who were standing up against that administrative murder. To be honest, at that time, I had no idea that things including press freedom would deteriorate to such an extent in the future.
Rejaz: Do you think his last news report before being arrested in 2022, which exposed the industrial pollution caused by companies like Balmukund Sponge & Iron Private Limited in Giridih district of Jharkhand, resulting in severe impacts on the livelihood and health of Adivasis, including a minor girl named Khusbhu developing a tumor on her face, played a role in his arrest? So-called developmental projects proposed by capitalists with the support of the government are in reality anti-people projects and not for the development of common people. What is your view on it?
Ipsa: Not only these mentioned reports, every report of Rupesh makes the government accountable for their policies and actions which are mostly not for the development of people but to exploit the marginalized and common people. Most of his work exposes the loot and becomes the hurdles in the huge scams that are being collectively done by corporates and the government. Rupesh's reporting follows a pattern that advocates the rights of the people and criticizes the government at all levels. Moreover, it is very clear that no government and business tycoons work for the betterment of common people. Their only motive is to draw more and more profit out of people's miseries and they only work for their selfish and profitable motives and interests.
Rejaz: Protests in Delhi and urban India have got an audience while protests and sufferings of Adivasis are unheard. What is your observation on this and why mainstream media is silent on Adivasis?
Ipsa:  Firstly, the negligence towards Adivasi issues comes because of their distance from modern technology. Secondly, it is their own struggle for rights which is particularly against the interests of the corporate world. The issue of the Adivasi community appears as regional since the forests and mountains where they reside happen to be under the scrutiny of the powerful corporate world. The government supports the capitalists, which naturally makes the struggle of the Adivasi community against the government as well.
The mainstream media choose not to go against the government's interests, which would have a significant impact on the entire system. On the other hand, the mainstream media receives financial support from the corporate world and that is the reason that why they tends to ignore the issues of the Adivasi community for their own interests. Discussing political parties is one thing, but questioning local issues is another matter. I believe the main reason behind this contradictory relationship is the conflicting interests between the corporate world, the government, and the Adivasi community.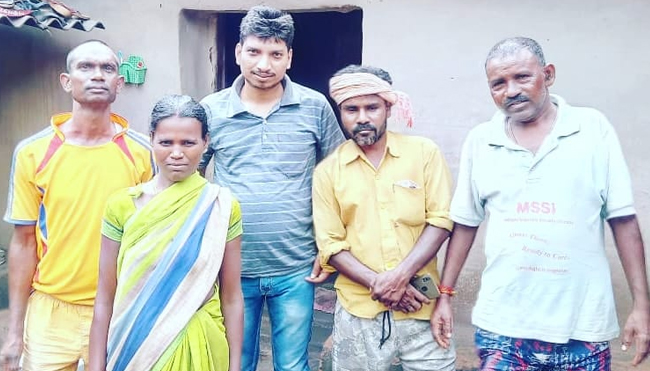 Rejaz: Whenever a journalist is arrested, the discussion is often minimized to the freedom of media, but not to the class interests of the state. Why are there only fewer discussions on class politics of the state as the reason behind the arrest of Rupesh?
Ipsa : Due to the political suppression, the scope of questioning and dissenting narrows down. There are people who are willing to take risks within that limited scope, in order to save them from enduring the danger. I believe that the dangers increase significantly when it comes to class-based politics. On the other hand, it is understood that to what extent we can understand the underlying reasons behind these arrests. In my opinion, the opposition to the arrest of journalists is limited to the field of journalism itself and does not extend to class-based issues.
Rejaz: Four Kashmiri  journalists are currently imprisoned under stringent laws, with Aasif Sultan being jailed since 2018. The oppressive treatment towards journalists and human rights defenders in Kashmir, as well as individuals like Rupesh and Fr. Stan Swamy working in Adivasi regions, raises questions about the parallels between the suppression faced by these communities. This brings on question about whether Adivasi areas are similarly subject to occupation, like the situation in Kashmir. What is your view on this?
Ipsa: These Adivasi areas may not be declared occupied territories just like Kashmir, but frequent air strikes, increasing number of CRPF camps, and more military deployment is in any way a declared war against people. This is a war initiated by the government against civilians whether it is Kashmir or Jharkhand or  Chhattisgarh.
Rejaz: According to one report by Rupesh, the banned terrorist group, Jharkhand Jan Mukti Parishad, collaborates with CRPF commandos against Adivasis and CPI(Maoist). This nexus highlights a pattern of government-backed militias serving interests of ruling class such as infamous Salwa Judum (led by Congress in Chhattisgarh), Harmad Bahini (led by CPI(M) in Bengal), Ranvir Sena (led by savarnas in central India), SULFA in Assam, and Ikhwan in Kashmir. Considering the sexual violence, murder, displacement, and property destruction committed together by these militias and state forces, do you believe that the government itself poses the greatest internal threat to the people?
Ipsa: Indeed, very clearly. If we look at the number of aerial bombing on Adivasis, the deployment of armed forces and other state machinery in the Adivasi areas, this is clearly a situation of war. This is very evidently a situation where the government has declared an open war against its citizens and this is a disaster. If I recall Rupesh's words, the government has declared war against its Adivasi population.
Rejaz: In militarized and war zones within India, journalists frequently face government suppression through accusations of being affiliated with banned organisations, glorifying terrorism or people accused as terrorists. How do you see this on grounds of accusations against Rupesh as a member of CPI(Maoist)?
Ipsa: The banned organisations in militarized and indigenous zones are presented by the state as huge havoc. When people work or advocate for the rights of indigenous people through their writing, advocacy, or activism, the government always accuses them of being apart of the banned outfits and jails them. This further pushes common people to maintain a distance from them.
Once you get the tag of being associated with any banned organisation, society and people in large numbers even stop talking about the people who were only advocating for their rights and isolate them. As a result, the individual who went behind bars has to fight alone with the state, for himself and others. There can be some people who want to fight on our behalf, but they don't have an option of doing that openly or publicly for fear of being targeted.
If we closely look at these matters, even police and other state apparatus take advantage of these accusations and use them against the person since they can't see any open outrage against the individual's arrest. Therefore, these false accusations of drawing associations with banned organisations are the worst form of suppression and they should be opposed by every section of society.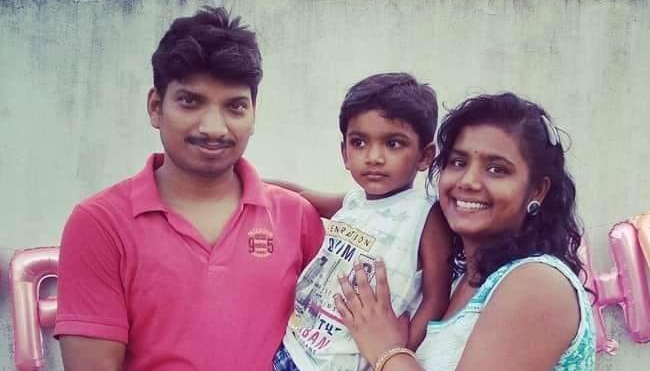 Rejaz: Tamil Nadu born Jesuit priest, Fr. Stan Swamy was murdered in custody using the UA(P)A in Bhima Koregaon case due to his advocacy for Jharkhand Adivasis. Madhya Pradesh born journalist, Gautam Navalakha, has been charged under the UA(P)A in the Bhima Koregaon case for speaking up for Kashmir. Rupesh, from Bihar, shares similarities with them as they all advocated for marginalized communities in different regions of India and voiced opposition against the UA(P)A. As a law student also, how do you see the suppression by the state using UA(P)A?
Ipsa: Be it Fr. Stan Swamy,  Gautam Navalakha or Rupesh, they all are accused of being a part of a banned outfit and slapped with draconian UA(P)A.  The UA(P)A has been massively misused by all governments ever since its introduction in 1967.
As per the law, Bail is a rule and jail is an exception. But when UA(P)A is imposed on a person, this seems to be the opposite. The court stated that the basic rule of the criminal justice system was bail and not jail. But the way it is being practiced amounts to deprivation of personal liberty of an individual if a person is slapped with UA(P)A. It also serves as an excuse to keep a person under custody unreasonably, whether your crime is proved or not. UA(P)A should be nullified as soon as possible and for that, we need a lot of outrage and the public should come out and speak against it.
Rejaz: How is the health of Rupesh and other prisoners lodged in jail?
Ipsa: Rupesh is currently in Beur Central Jail in Patna, Bihar. Presently, he and other inmates are fine. But last month he suffered smallpox, for which he got medicines and that was treated. But, he faced problems like not getting any food given to patients. In August, he was not even given proper food, not even what is prescribed in the jail manual. Initially he was kept in a place that was unsafe, and in shambles. 90 percent of the building was filled with water and he was not shifted to another building even after multiple complaints. Finally, he resorted to a hunger strike and then the jail superintendent ordered the repair of the building to make it livable. Even for basic things, the prisoners have to request, complain or strike, and then only the authorities listen, let alone get those demands fulfilled.
When he was in Saraikela Jail, Rupesh wrote a letter to the President of India and jail authorities on 8th September demanding the implementation of the jail manual and basic things for prisoners such as food, free calling facility to call kin, and an increase in calling which was not fulfilled. On 13th September to commemorate the death anniversary of martyr Jatin Das, all political prisoners observed a hunger strike and Rupesh wrote in the letter that if the demands are not fulfilled he and other inmates will continue the legacy of the hunger strike on that day.
He called on 9th September and told me about this letter but before 13th September he was transferred to Ranchi jail and kept in kind of solitary confinement for 7 days.I was unaware of this when I went to meet him in SaraiKela Jail on 13th September. I was told that he has been shifted to another jail when I went there. I was told to come after some days and he was not told that I went to meet him. All this is done deliberately to further harass us.
He also resumed his studies in jail. He is already a postgraduate in 'Gandhian Thought' but he wished to study more and asked me to get his admission done in Indira Gandhi National Open University in 'History and Journalism' and he appeared for his semester exam last June. He is getting an education and fighting the State at the same time. I hope things get better in the future so that he can continue his fight for justice and education for a better future.
Rejaz: Privileged section of the society believes that politics is not suitable for children. But when it comes to oppression the reality is that it affects every individual regardless of age and it becomes a compulsion to engage in politics because of the ongoing systematic oppression everyone faces. Keeping that in mind, how did UA(P)A, surveillance and the arrest of Rupesh affect your 6-year-old son, Agrim?
Ipsa: Indeed, it is commonly said that children should be kept away from politics but an undeniable fact of it is when a family becomes a victim of oppression and harassment, it becomes impossible to keep children safe from its ill effects, they affect a lot.
Whenever I think about it, a picture from Kashmir becomes visible in my mind where an army personnel is pointing his weapon toward the kid, and the kid exhibiting self- defense was pointing an eating fork toward him to resist. Another picture that comes to mind is from Jharkhand's Latihad district where an Adivasi, Brahmadev Singh was killed by the army confusing him as Naxalite. When Brahmadev Singh was killed he had a ten months old kid.
So, when things like these are happening in Kashmir, Jharkhand, and other states of the country, how can we expect that the children would be unaffected by all the politics around looking at the army occupation in the state and state suppression in Adivasi areas. How can we think that when Rupesh, a journalist who is one of the victims of such suppression, the children in his family will go unaffected.When they will see things like oppression around them, on their family members,they cannot go untouched by the politics and its effects, which in its entirety are harmful to all, especially for children. An unavoidable and unwilling relationship between kids and politics develops unknowingly or knowingly.
Ever since Rupesh is under arrest, our son is affected too. He looks sad all the time, and though he is fine, he misses him. He is still trying to grasp and understand things happening around him, at this age. He is enduring all of it despite being this young, for most kids it is the time when they only play, think of nothing, and live a carefree life. But for him, this time is very crucial and I must say,something inside him is developing for sure, maybe in his understanding. He must be thinking that his father was doing something good and why did the police arrest him.
After Rupesh's arrest, he keeps mumbling some lines while playing which he created, goes like this, "Whether we are less or more in numbers, but the one who will never give up, the one who will never lose hope and the one who will fight for others and the world will win in the end".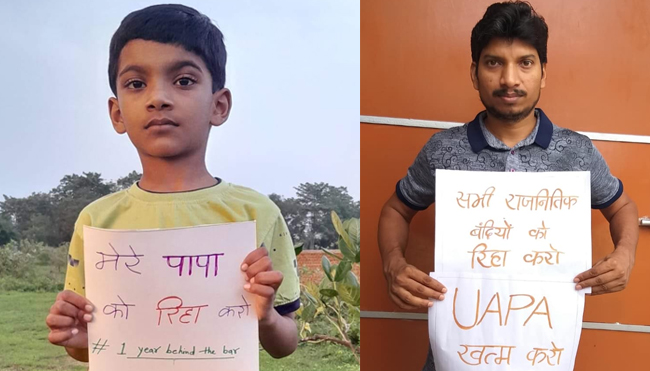 Rejaz: Often non BJP state governments like Congress and CPI(M) are not criticized and they don't accept their role in the persecution of marginalized people and their nexus with corporate loot. Is the Jharkhand state government led by Hemant Soren who claims to be representative of Adivasis on the same boat as the BJP?
Ipsa: Almost every political party that has or had gained in power so far has maintained a similar stand of BJP. It is clearly evident that they all have been working in the interests of corporate families. Despite being elected by the people, once in power, they forget all their promises made to the public and priorities the interests of the capitalists because it serves their own interests as well.
A party presents itself as a better alternative against corporate dominance, even if it clashes with the BJP from that perspective, so that they can come to power instead of the BJP but in any way we cannot expect generosity from them towards the people. If they start supporting people, they will not receive corporate support, and it will go to others and they will gain power, whether it is the BJP or any other party. This pattern and attitude is adopted by every party, whether it is a non- BJP government in Jharkhand or any other. All are sailing in the same boat.
Rejaz: How do you see it when Rupesh who was born to an upper caste Rajput Hindu community is behind bars for being a journalist and marxist who stood with Adivasis while Draupadi Murmu who is from the Adivasi community is silent on atrocities against Adivasis by Brahmanical hindutva fascism including the recent aerial bombing? Do you believe that BJP used the Adivasi and gender identity of Draupadi Murmu only to get a progressive image for BJP by making her the President of India?
Ipsa: The question is not about which class/caste we are born into, but about which class/caste consciousness we live with. The country is feeling proud and boasts that an indigenous woman is now the President of the country, while the situation on ground is completely opposite. Indigenous women living in tribal areas are facing oppression, struggling, and their cases of oppression go unnoticed without any action being taken. Rupesh, who is from a privileged Rajput (upper caste)family, raised voices for these issues, and is imprisoned and trapped in new cases, and there seems to be no progress in the release.
Keeping all this in mind, a woman, especially an indigenous woman, is being used to create a progressive image. If it were about the welfare of indigenous people, then the indigenous communities living in the forests and mountains would not have to continue their struggle, and the journalists who bring attention to their land issues would not be in jail.
Rejaz: Rupesh has been vocal about his political ideology and identifies himself as a communist. It is being said that a journalist should keep political ideology separate from journalism and maintain a line that divides journalism and activism. Given the times we are living in when political reality itself is biased against marginalized, and press freedom only for journalists biased to the government, do you think that a journalist should be neutral?
Ipsa: This is a very important question you have asked, which is related to journalism. Some journalists say that, "My position is neutral in every matter and my journalism is neutral". In today's time, I find this statement ridiculous because we all are witnessing a time when we see society being divided into two parts, the one oppressed and the other the oppressor. You don't have the option to be neutral and work neutrally, you cannot be neutral.
The work of the journalist is to show the mirror to the government, to make them accountable, and to be a spokesperson for the people and if the position you are choosing is neutral then you are doing in justice not only to people but also to your profession.
I believe, a journalist should always be on the side of the citizens without being biased and not with the government, because the government is self-sufficient and they are only elected to work for the people. The government is of the people, for the people, and by the people and they are answerable and accountable to the citizens of the country, and it is the responsibility of the media, the journalists to keep reminding the government of their position and the promises they made to the people before coming into power. It is also the responsibility to analyse and keep a check on the state on the matters concerning developments,policies, schemes, and suppression done by them, the truth behind doing so, or whatever they are doing is the government. For me, a journalist can never be, should not be neutral.
Photos_ Facebook